Delivery and Returns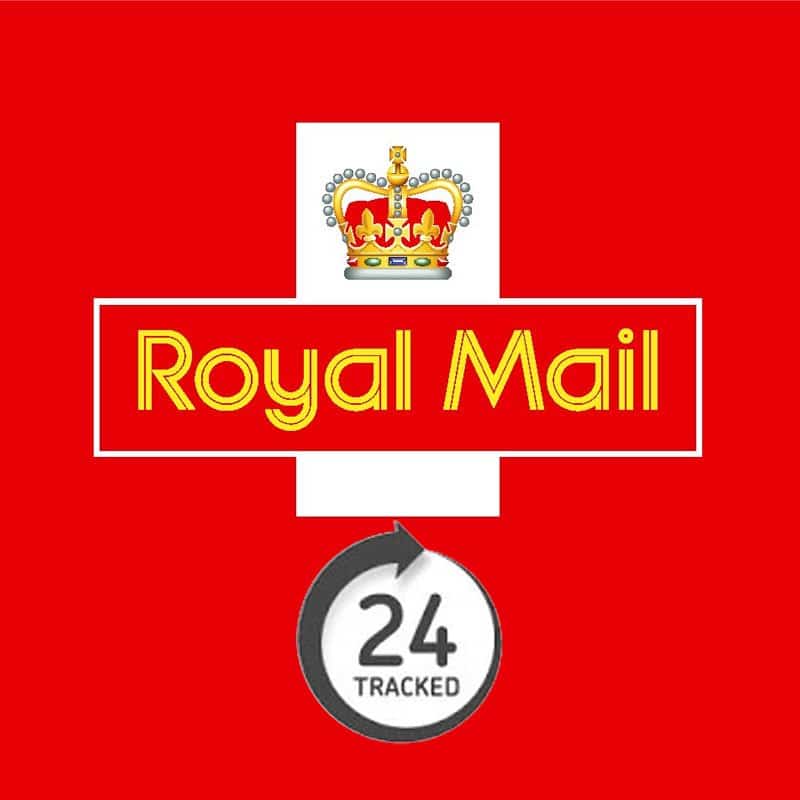 £4.99
Default postage option.
RM Tracked 24 (1 – 2 Days)
£7.99
Large, Heavy or Flammable
Next Working Day Courier*
£3.95
If you are in no rush.
RM (3 -5 Days)
Our Default Delivery option for UK orders (providing your order contains only items permitted by Royal Mail) is by Royal Mail Tracked 24 @ £4.99 per order. If you live in the local area you will be offered our new "I will collect" option and pay no delivery charges.
Royal Mail : This delivery option is delivering as expected
Our Courier delivery option is delivering as expected (Working Days Monday – Friday)
Orders containing items that Royal Mail will not carry are sent by Road Courier Only.
*Orders over 12kg are subject to a weight surcharge. Some UK postcodes have an additional courier surcharge and also default to a 2-day delivery service if this is the case the cost is clearly displayed in the checkout before any payment details are asked for.
We have tried to keep the costs down but as some items on our website (eg Restor-A-Finish) can only be delivered via road courier we are stuck with their charges and they apply to the following areas.
IM* ZE* HS*
TR21* to TR25*
KA27* KA28*
AB31* to AB38* | AB40* to AB56*
KW1* to KW17*
IV1* to IV28* | IV30* to IV56* | IV63*
PA20* to PA38* | PA41 to PA49* | PA60* to PA80*
PH4* to PH44* | PH49* PH50*
PO30* to PO41*
*NEXT WORKING DAY DELIVERY BY MAINLAND UK COURIER @ £7.99 for orders placed before 2pm – courier deliveries are Monday to Friday only. (Mainland only)
Courier deliveries requested on Friday before 2.00pm will be delivered Monday. Orders received after this time will be despatched on the Next Working Day.
*EXCEPTION NOTE: Howard Products Restor-A-Finish, Howard's Lacquers, Large 5l bottles and Resin Kits are classed by Royal Mail as flammable liquids, oversized or they simply are just not permitted in the postal system. Despatch will be by Courier service ONLY. It will be clearly marked with the correct Hazard label to ensure safe transport complying with ADR regulations.
We are very sorry but for now, due to ongoing problems with shipping, we are not accepting orders to EU member countries. Hopefully, this will only be temporary while the fallout from Brexit is completed.
We also ship Non Flammable goods to the following countries:
USA, Australia, New Zealand, Canada, Switzerland, South Africa, Saudi Arabia, Israel, Falkland Islands, Guernsey, Jersey & Norway
Standard delivery is via Royal Mail International Tracked up to a maximum weight of 2kg and via Parcel Force if above the 2kg limit.
If you are unable to checkout please check that no Flammable Goods are in your order,
For deliveries to anywhere else please call us on 01507 622809 and we will try and assist.
We recycle so your order may be despatched in used clean cartons.
Returns :
If for any reason you need to return your order or part of it please contact us You must obtain a returns number before sending anything back.
We are a caring sharing small family-run business and stand by the quality of the products we sell and the service we provide.
Reviews :
How good are the pudding basins? Terrific. I ordered a set of mixed sizes having just found you and they came quickly. This morning all the Christmas puds have been cooked in the pressure cooker – from family to teeny-tiny.
I am thrilled with the basins (and lids) and equally delighted that to find a business which is the modern version of an old cooperative.
Kind regards
Carolyn
Dear Anna
I have found the Howard wax product to be very good. However, even more impressive has been the service I have received from the JPB team. This is the second time I have ordered from your company, and just like last time the service was superb and could not be bettered. I ordered the items on Thursday evening and received them at lunchtime today, a mere one-and-a-half days later. The items were very well packed and secure as before. I am very impressed. Thank you.
Regards Richard W
One word describes the above brilliant product, service and delivery and made in the UK. Well done and thank you, you will look forward to making my Christmas Puddings and Good Luck with your venture.
Many thanks.
Regards
Jan